Good Morning Readers! I hope nobody has a case of the Mondays...Today we have our second installment of Movie Mondays. This video will share with you a common, basic, easy but often screwed up taping technique. Athletic Trainers are pretty much the experts at taping athletes and have been for over a decade now.
However, some tape jobs like this can be done by individuals themselves. Which could obviously come in handy when an athletic trainer is not present or when you participate in a sport where it is not common for athletic trainers to be present. This is a great taping technique when a person has suffered an injury such as a minor interphalangeal or metacarpophalangeal (finger) sprain and needs additional support to allow participation while the injury is still healing. This could be done with several types of tape from light stretchy stuff, to somewhat flexible elastikon to a more restrictive but cheap and common athletic/white/coaches' tape. It just depends on the amount of support you want versus the amount of movement or function you want/need.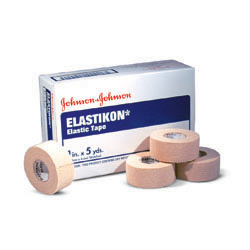 Additionally, this could be used prophylactically in sports where the fingers are at risk for injury when isolated...I'm looking at you football linemen, rugby & judo players, brazilian jiu jitsu athletes, or grapplers of all shapes and sizes.
There are a lot of taping techniques that an athlete could apply themselves and I hope in the future I can share some more of them with all of you. However, somethings like an ankle tape job are not very feasible for an untrained person to do alone. Especially when you could save time and money by getting a decent ankle brace instead. That sort of product or scenario doesn't exist for this tape job.